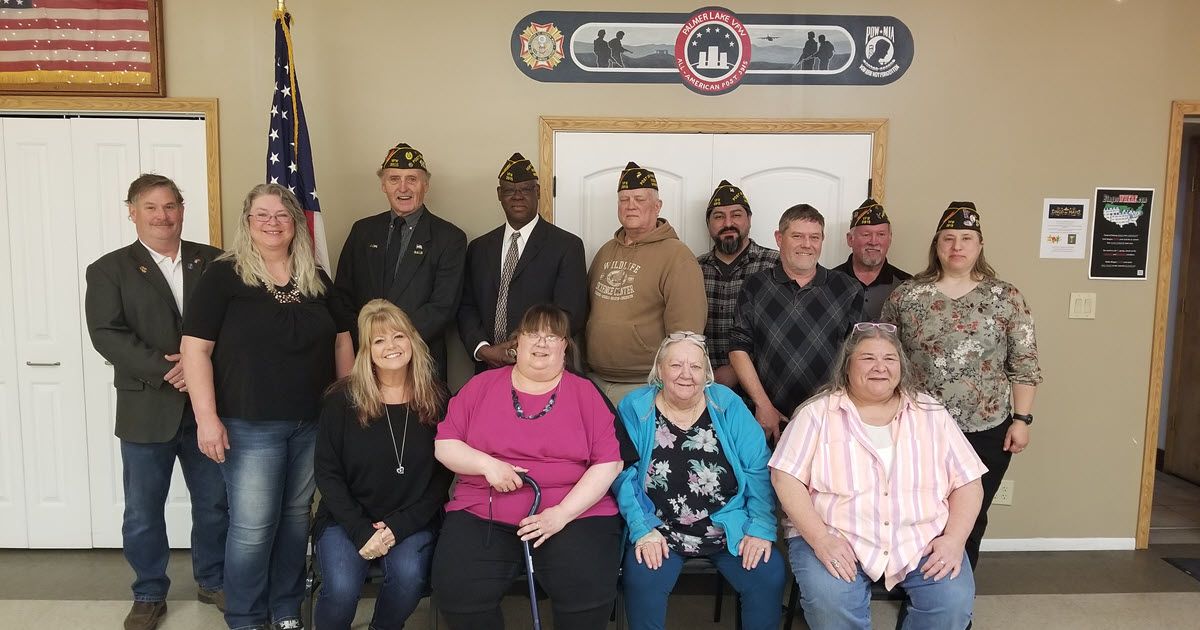 Palmer Lake VFW Post 3915 has a long-standing tradition of assisting veterans and their families, awarding scholarships for youth, and community service. These activities don't just happen it takes a great team, and a great team needs great leadership. Pictured here are the officers of Palmer Lake VFW and its Auxiliary for the 2023-2024 year. I can say as a past Commander of this great Post, that we are in great hands. Each and every one of these individuals is dedicated and hard-working. They come from different backgrounds and bring with them a wealth of great experience. but most of all they bring their dedication to the Post, love of our Veterans and their families, and are willing to work hard for the betterment of our community.
Pictured First Row (
Lisa Clinton
- Treasury,
Marcy Short
- Auxiliary Junior Vice,
Linda Cosgrove
- Auxiliary Chaplain,
Kim Dorn
- Auxiliary Senior Vice) Back Row (
Mike Marthaler
- Auxiliary Trustees,
Tami McClish
- Auxiliary President,
Steve Peterson
- Post Officer of the Day,
Keith Brown
- Post Commander,
Mark Mortrud
- Post Senior Vice,
Emiliano Cruz
- Post Junior Vice,
Donny Irvin
- Auxiliary Guard,
George Hunt
- Post Quartermaster,
Andrea Fierst
- Post Chaplain.
I hope that you will join me in letting them know how much we appreciate their dedication and leadership.